The unique folding chair that has a seat that is fully adjustable to any height.
Our patent design allows you to set the height of your seat to the Best Position that's right for you.

Eight rubber stoppers hold and secure your seat in place, the cushioning action of the rubber also increases your seating comfort.
Made from high quality steel and powder coated finish for lasting durability.
Great looking, great for many uses and fold easily for carrying or storage.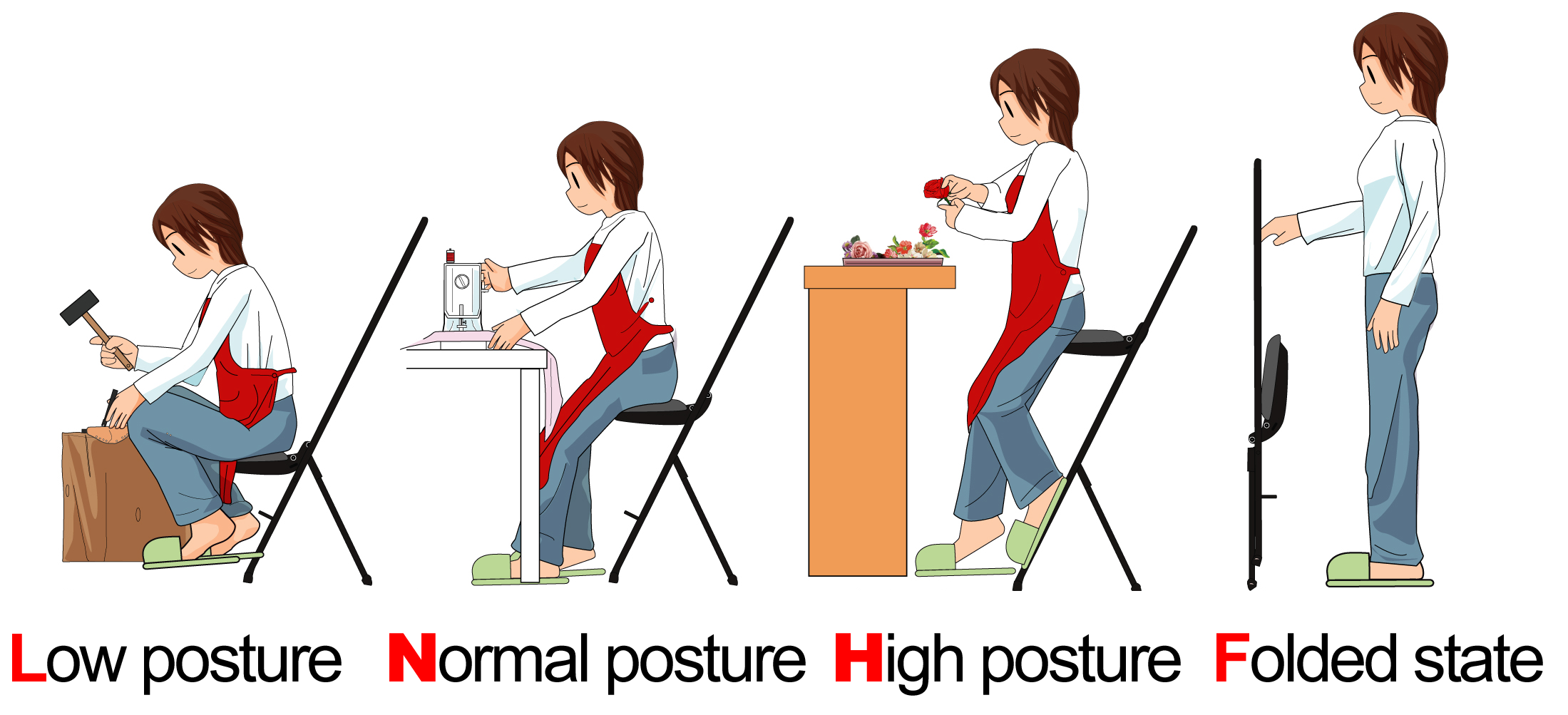 You can choose the optimum seat height according to your work.
Since the seat height can be easily adjusted, this one unit can handle everything from low posture work such as floor work to work in a system close to the reaching posture.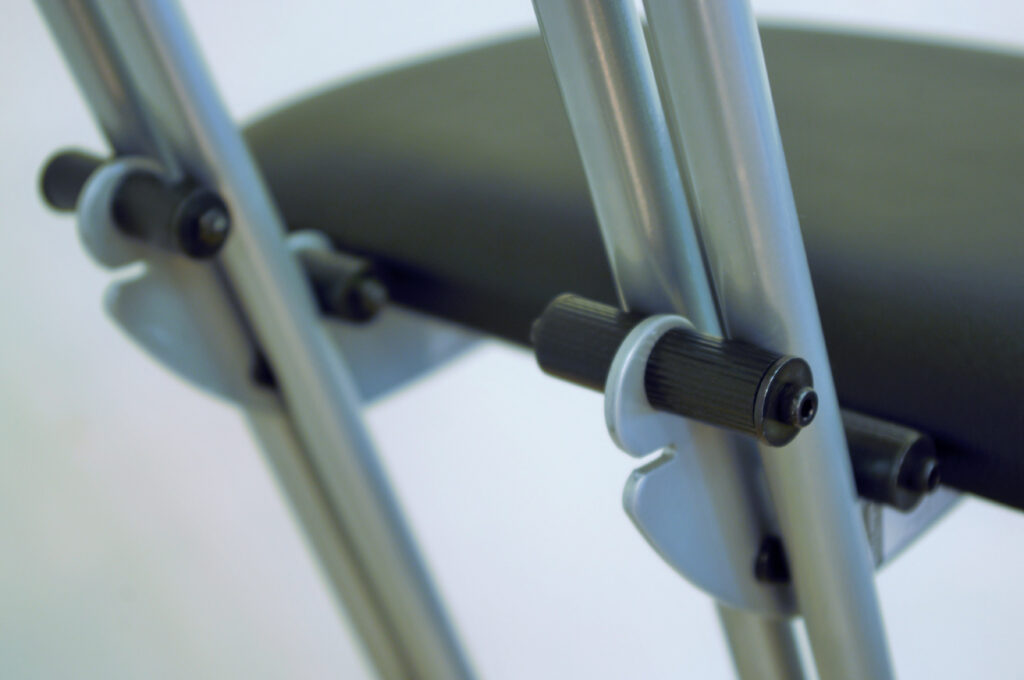 Eight stoppers attached under the seat fix the seat by sandwiching the frame from the front and back according to the principle of leverage.
You can easily adjust the height of the seat because the lock is released when you lift the front of the seat.
| | |
| --- | --- |
| Model | W-30, W-30A |
| Size (mm) | W330 x D390 x H750 |
| Height Range (mm) | SH 370 – 620 |
| Weight | 4.0kg |
| Frame | Powder coated steel pipe |
| Frame Color | Black, Silver |
| Seat | Natural wood |
| Unit | 3 Pieces/1 Carton |
| Gross Weight | 15.5kg/carton |
| Carton Size (mm) | W350 x D310 x H950 |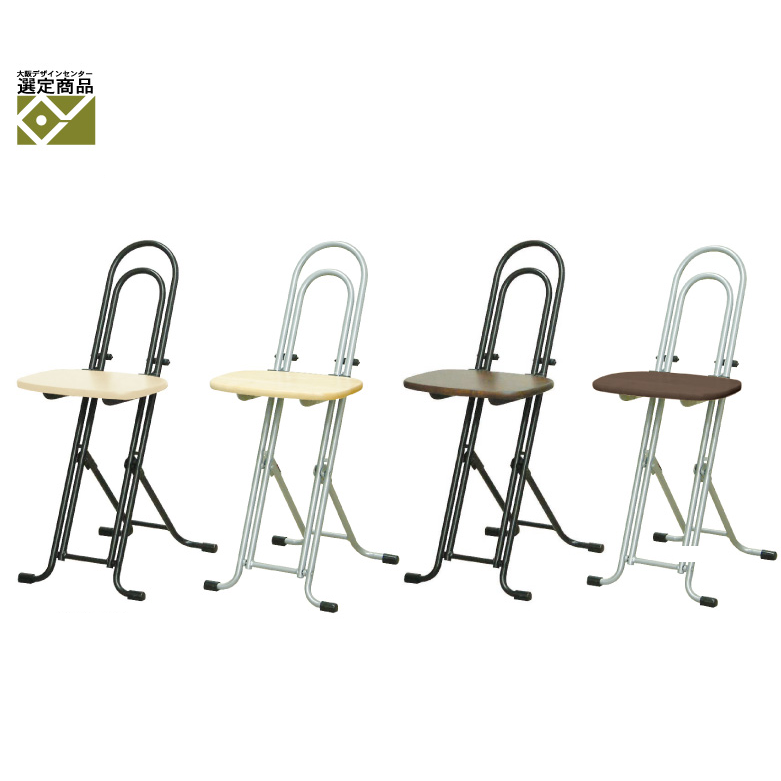 | | |
| --- | --- |
| Model | LP-235 |
| Size (mm) | W330 x D425 x H825 |
| Height Range (mm) | SH 445 – 680 |
| Weight | 4.4kg |
| Frame | Powder coated steel pipe |
| Frame Color | Black, White, Red, Yellow |
| Unit | 2 Pieces/1 Carton |
| Gross Weight | 10.5kg/carton |
| Carton Size (mm) | W350 x D210 x H980 |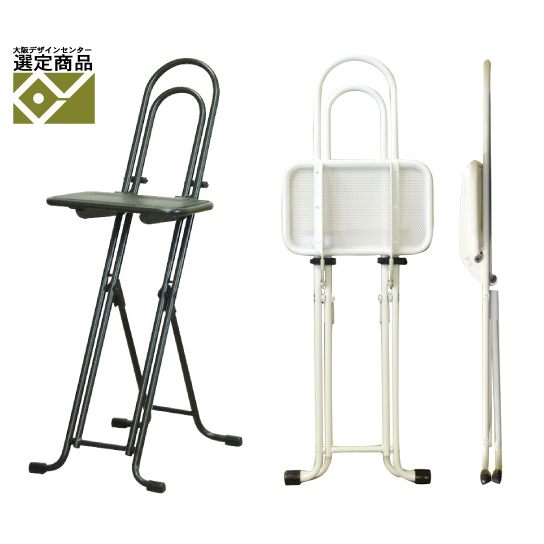 | | |
| --- | --- |
| Model | LP-800 |
| Size (mm) | W330 x D500 x H940 |
| Height Range (mm) | SH 460 – 810 |
| Weight | 4.8kg |
| Frame | Powder coated steel pipe |
| Frame Color | Black |
| Seat | Vinyl leather |
| Unit | 2 Pieces/1 Carton |
| Gross Weight | 11kg/carton |